Thursday, November 10, 2005
Tuesday, November 08, 2005
To:
"robert register"

From:
"capn skyp"
Subject:
Re: Superb Fan Mail For Nix, The FURTHER Recovery, & The Best Katrina Story Ever By Windham!

Hey roberton,
great katrina story, best thing ever written about the
rainbow family and kudos to everyone for joining together to get a
needed job done.
by the way, it's Hagen, not Hagan.
best,
babbs

I'm also on myspace so I can put some music and raps on the internet.
Check it out (you have to do an email and password thing but it is
easy)
http://www.myspace.com/capnskyp
http://www.skypilotclub.com/
skypilotclub
81774 Lost Creek Road
Dexter OR 97431


From :
Sent :
Tuesday, November 8, 2005 4:42 PM
To :
robertoreg@hotmail.com
Subject :
Thanks

I enjoyed the Waveland MS story you re-published. It's important to keep the Katrina victims in our thoughts and prayers. FEMA hopes we will just "forgive and forget" as quickly as possible and move on to the next tragedy. But, in doing so it is the people of the Gulf coast that are victimized a second time. Thanks for keeping it in the forefront.


In an unrelated note, I heard that Richard Burke's daddy passed away over the weekend. I believe the funeral is tomorrow morning. Just FYI for those that know the family.

Sincerely,
Dothan Dumb Ass


From:
"Al Kooper"
Subject:
Re: Superb Fan Mail For Nix, The FURTHER Recovery, & The Best Katrina Story Ever By Windham!
Date:
Tue, 8 Nov 2005 01:41:17 -0500
To:
"robert register"

as far as I can recall, The ClassicsIV were on Liberty Records for Spooky & Stormy at least. Not Capitol Records as it says in your email. And I aint even from the South............Al Kooper
Monday, November 07, 2005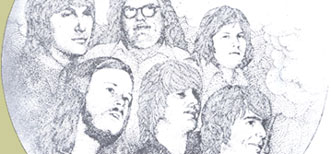 Robertico,
Hey man! As a drummer, I cant help but enjoy your work with ARS, your taste and your choices are brilliant! As a songwriter...Wow! some songwriting team, you Buie and Cobb! [and with others] Imaginary Lover, Sky High, Georgia Rhythm, So Into You, I'm Not Gonna' Let It Bother Me Tonight...pheew, man! Great music you penned! Your songwriting has given me many hours of enjoyment and reflection as well as made me homesick for the South I grew up in. As a vocalist on, So Into You, Imaginary Lover, Champagne Jam, Doraville, and Georgia Rhythm...what can I say, that hasn't been already said except, great body of work! and that I got to kiss many a girl because of you, Thanx!!When you left the band it wasn't he same for me.
Wishing you the best!
gabePS~
Whose idea what is it to use the finger cymbal in Imaginary Lover? I love it when Bailey says, 'toodleoooh!' in "...into you" It seems you've always had a fixation with Cuba, re: the tune 'Cuban Crisis' from "Dog Days." Are you Cuban?
The Classics IV
The seeds of what was to become The Classics IV were sewn in Jacksonville, Florida in the early 1960s when a young drummer named Dennis Yost joined some high school classmates in a band called "The Echoes".
By 1965, he had moved on to form a another group with James Cobb, Wally Eaton, and Joe Wilson, calling themselves "The Classics". Wilson was eventually replaced in the group by Dean Daughtry. The group achieved their first taste of success with a local hit titled "Pollyanna" written by Joe South.
The band started to attract attention, not only for their soulful sound, but Dennis was one of the few drummers to play while standing up and also singing lead. When the band learned of a New York City group that had a small amount of success with a song titled "Till Then," using the same name, they changed their handle to "The Four Classics" and eventually "The Classics IV".
By 1967, the band had moved to Atlanta, Georgia and were soon approached by Bill Lowery of The Lowery Music Group, who secured a recording contract with Capitol Records. For their first release, guitarist James Cobb and producer Buddy Buie added lyrics to an instrumental called "Spooky", a regional hit for saxophonist Mike Sharpe. After the record's release, it was picked up by a radio station in Louisville, Kentucky and began to get airplay. The song's popularity spread nationally and it climbed to number 3 on Billboard's Hot 100 in early in 1968, although it only reached number 46 in the UK. Now in demand for TV and live appearances, the group hired drummer Kim Venable and brought Dennis Yost to the front to sing. A follow up song called "Soul Train" failed to match the success of "Spooky", but another tune written by James Cobb and Buddy Buie, "Stormy" shot up the chart to number 5 in 1969, becoming the band's second million seller. Later the same year, they scored a number 2 hit and a third gold record with "Traces Of Love", also written by Cobb and Buie.
Touring with the hottest acts of the day, Dennis Yost and The Classics IV scored two more hits in late 1969, a number 12 hit called "Every Day With You Girl" and "Change Of Heart" which reached number 25.
As musical tastes changed, guitarists James Cobb and Dean Daughtry, along with producer Buddy Buie left The Classics IV to team up with some former members of Roy Orbison's back up band. The result was The Atlanta Rhythm Section, who would go on to have an impressive string of hits in the 70s, including two Top 10 records, "So In To You" and "Imaginary Lover" along with their own cover version of "Spooky".
An attempt to feature Dennis Yost as a solo artist never got off the ground and he could only muster minor success with, "Midnight" and "Where Did All The Good Times Go", as he switched labels to Imperial in 1972. One last top forty entry, "What Am I Crying For?" was released on the MGM South label and a final effort, "Rosanna" stalled at number 95 in March of 1973.
Although he could no longer make a hit record, Yost never stopped touring, and continued to appear with the likes of Gary Lewis and The Playboys, Chuck Berry, The Drifters, The Coasters, The Turtles, Paul Revere and The Raiders, Eric Clapton and many others.
After moving to Nashville in 1993, he added writing and record production to his list of accomplishments. He currently has twenty-seven published works to his credit and produced Barbara Lewis ("Hello Stranger," "Baby, I'm Yours," and "Make Me Your Baby") on a song called "Donor" to help the cause of organ donation awareness.
At the turn of the millennium, Dennis underwent successful throat surgery for a condition that had severely impaired his singing voice. He also won a trademark dispute which gave him exclusive rights to the name "The Classics IV" for both performing and recording purposes.
www.classicsiv.com/
www.atlantarhythmsection.com/arsStory00-flash.htm
Edited by:
gabepenn
at: 11/5/05 5:01
http://www.key-z.com/
I'll try to get this right:l to r- Babbs' son, MG, Izzy, Zane, George,
FAYE
: Kesey's widow and Zane's mother, Babbs, Hagan
THE BUS IS BACK!!!!!!!!!!!!!!
http://skypilotclub.com
ABSOLUTELY THE GREATEST KATRINA STORY EVER TOLD AS FAR AS I'M CONCERNED:
BEN WINDHAM:
HURRICANE LESSONS ABOUT FAITH & HOPE
WAVELAND, Miss
.Daddy-O's Café and Grill on Highway 90 looks as if a runaway freight train slammed it broadside.
After Hurricane Katrina, nothing was left of the once-trendy seafood restaurant except part of its sign.
A few hundred feet down the highway, however, the New Waveland Café is booming. It serves 2,000 people every day. And every meal is free.Housed in a giant geodesic tent, the makeshift diner is part of a volunteer relief operation.It's also the marquee of a miracle -- a seemingly impossible blend of cultures, people and purposes -- born of an almost unimaginable disaster.
"It's one thing to see the images of the damage from this hurricane on TV," said Fay Jones, a Waveland volunteer from Bastrop, Texas. She helps direct operations at the bustling relief center in a Fred's department store parking lot, across the street from what used to be the town's police station
."It's something else to be here and work here, because it's all -- 360."
Everywhere you turn, the awesome face of the hurricane damage stares back.
Katrina's calling card, in fact, remains evident for more than 100 miles outside of Waveland. The margins of Interstate 59 through central Mississippi are a wilderness of snapped pines and twisted metal; it must have taken a heroic effort simply to clear the highway for traffic.Off 59, closer to the coast, the damage is much more severe. Mud-caked trucks and cars, some overturned and others tilted at impossible angles, share a landscape of shelled-out businesses and homes.
Waveland was Ground Zero. Katrina's 35-foot surge simply obliterated beach homes not far from the relief center. For miles after stupefying mile along the waterfront, all that remains are their concrete slabs.The surge carried 10 miles inland. What it spared, the 150-mph winds ravaged in this town of 10,000.
"Thanks for nothing Katrina U bitch!"
someone spray-painted on a mangled roof where a house used to stand on Waveland Avenue.Storm signs are everywhere. "Tree cutting/House guttin" reads one nailed to a splintered utility pole.In this grim milieu, the New Waveland Café's sign stands out. Hand-painted and festooned with purple flowers, it offers the welcoming words "Free Food."
"Our people came here four days after the storm," Jones said. "There was supposed to be nothing left. But of course, there was a lot left -- including the people we came to help."
Jones and her husband, Pete, represent Bastrop Ministries, a nondenominational group. They and other volunteers collected food and supplies for Katrina survivors and headed east as soon as they felt they could reach Waveland.
"We began clothing the people and cooking food for them," Jones said. "In two or three days, we were helping 150 people per day."In short order, dozens of other storm victims began flocking to the center.That's when the Rainbow Family arrived to lend a hand.Tie-dyed, dreadlocked, so loose that it has no leaders, the Rainbow group even rejects being described as an organization. Rainbow Family values are "intentional community building," nonviolence, and alternative lifestyles."We also believe that Peace and Love are a great thing," says a statement on the unofficial Rainbow Family Web site, "and there isn't enough of that in this world."
Law enforcement authorities in parts of Alabama usually define the Rainbow Family in harsher terms, however.The annual family gathering in the Talladega National Forest a decade or so ago invariably drew the heat.
Rolling Stone magazine reported on the 1993 Rainbow campout in the forest: "Everybody is smoking humongous bowls of weed, playing guitars, giving each other full-body massages."
There were 16 arrests, mostly for drunkenness and nudity.But that was then. The Rainbow people at Waveland didn't come to party.The Family, it turns out, acquired valuable survival skills in its gatherings around the country. When the Rainbow Emergency Management Assembly offered to help at Waveland, the Joneses had no reservations about welcoming them to relief effort.
"The Rainbow people heard about us 10 days after the storm," Jones said. "They offered to come and cook. Our people accepted readily because that freed them up to run the market."The market, like the café, is free. It distributes supplies donated by churches, service groups, food banks and organizations nationwide to the residents of the storm-stricken area.There's a medical tent as well, staffed by fully licensed medical practitioners.
Our group of Boy Scouts from Troop 90 at Tuscaloosa's First United Methodist Church probably typified the grassroots support for the relief operation. We loaded my SUV and Thomas Brooks' trailer with boxes of canned food, fruit drinks, bottles of bleach, rolls of paper towels and toilet tissue and even little bags of Halloween candy. Then we loaded up Scouts Trey Brooks, David Henderson, Ed Henderson and David Windham and headed south.
The relief workers were glad to see us. Before we knew it, we were in an area where workers with hand trucks and a forklift were unloading donated supplies and moving them into a big distribution tent nearby.Nobody is idle at the Waveland Café and Market. In no time, all of us were pressed into service.I found myself opening boxes, sorting food and helping to distribute it to the storm victims, who waited patiently with grocery carts salvaged from the gutted shopping center.
At the food tent, Fay Jones reviewed credentials of people seeking help."We've started checking drivers' licenses, mostly to get information that the EOC requested," Jones said. "We ask them how many people are in their household, how they are living -- in a tent, a car, a gutted house or a FEMA trailer."
The relief camp, if it can be called that -- some of the Rainbow people have stretched hammocks in a clump of trees that survived the storm and almost everybody else lives in tents or vehicles -- tries to limit its services to Hancock County residents, Jones said. But nobody in need is turned away.
"Some of our latest figures show that we serve over 500 households --1,900 to 2,000 people a day," she said. "We are open 8 a.m. to 5:30 p.m., seven days a week. Most days there is quite a line already waiting on us."Some of the victims are needier than others, she acknowledged."We know there are people who take more than they need. We know there are people who are hoarding food. But we also know that we are helping some truly needy people. Everything we get, we distribute as equitably as we can."High demand and short supplies limit what can be distributed.
The rules, for example, say a Katrina victim may receive no more than two rolls of toilet paper, one roll of paper towels, and one Ziploc baggie of detergent a day.Food is a different matter. Whenever people asked me if they could have more than one can of beans or chili, I told them to take what they needed. The resident volunteer working with me didn't say otherwise.Most of the food we brought from Tuscaloosa was gone in a couple of hours. The cans of mini ravioli were popular. So were boxes of spaghetti, Snapple fruit drinks, chili con carne and cans of red beans and rice, a Gulf Coast staple.Meals Ready to Eat, donated by the military, also moved briskly.When those supplies dwindled, people reached gratefully for whatever was available.
"I loft my lower plate in the stawm," an elderly woman lisped. "I need some soff food, pleafe." I dug out a few packets of Jell-O, an assortment of soup and some canned Mandarin oranges for her.
A younger woman asked where we got the food. I told her that much of it came from the West Alabama Food Bank."You know," she said, "I've done a lot of volunteer work for the food bank here. But now," she added ruefully, "the shoe is on the other foot."
Among the last food items to go from our boxes was chili made from white beans and dark chicken parts."You'll eat anything when you're hungry," a man shrugged as he picked up a couple of cans.Even so, nobody touched the tins of black beans in coconut milk.
Across the way from us, there had been a run on plastic forks."We can't get enough of them," said Ed Smith, a volunteer relief worker from Gulfport. "Spoons and knives we got. But no forks."Brooms and mops also vanish almost as soon as they arrive, he said. There's a steady demand for toilet paper.Somebody had donated a boxload of action figures. Children's eyes lit up when they saw the toys.
Meanwhile, a couple of tents over from the market, the Rainbow Family was cooking up a storm.A man from Oregon in a swirling tie-died shirt who told me his name is Leviticus was grilling some thick chops.Inside the New Waveland Café, young women with beatific smiles were dishing out medallions of grilled chicken, cups of what looked to be a bean-and-pasta soup and something they jokingly called "a FEMA dog" -- tuna salad on a hot dog bun.Every table was full. The aroma was delicious.
Larry Echoff, a straight-arrow Methodist volunteer from Michigan who was working alongside me in the market, asked if I'd mind looking after things while he grabbed a bite to eat in the café. When he got back, I asked about his lunch."Pretty good," he said with a grin. "Those Rainbow folks can really cook."
The relationship between the religious community and the Rainbow Family obviously is cooking as well. They may have staked out different areas of the camp but everyone respects each other, Fay Jones said."We discovered immediately that we all care about people," she said. "We are Christians and some of the Rainbow people aren't but we all care about our fellow man. We discovered that we all want to help."
What's more remarkable is how closely the volunteer workers, religious and Rainbow, have bonded and complemented each other's work. They have created what some observers feel is the most efficiently run disaster relief effort on the Gulf Coast.With little time for red tape and a strong emphasis on doing everything possible to help people in need,
their operation works much better than any government effort could dream of doing.
And it's helping Waveland survive until its people can get back on their feet.The local Wal-Mart, one of the town's biggest businesses, has partially re-opened in a tent. Jones thinks the store may be back in full operation by mid-month.Meanwhile, a pizzeria and a handful of other local business have reopened. Soon, she said, there may be a fair amount of jobs and the local economy may begin to revive.But by any gauge, Waveland's recovery will be a long process.
For now, crews are still stringing power lines through town. Big generators on trucks supply electricity for the relief center.Almost every evening, the generators help power an activity like a musical concert.
Groups like
3 Doors Down
have entertained in the parking lot. Country singer Chely Wright is doing a mini-concert there today.
"We do everything we can to uplift peoples' spirits," Jones said.I
asked what she got from the long hours she puts into the work at Waveland.
"I get the gratitude from the people I have seen -- for somebody being here to provide them the necessities of life," she said. "We provide hugs, too -- a shoulder, whatever is their greatest need."
Among the people who sought help at the Waveland Café and Market was a couple that lost everything in the storm. Everything.They and their dog were living out of a battered car. They had nothing but what they wore on their backs.The volunteers saw that they got clothes, blankets, food and medical attention. When the car wouldn't start, workers helped push it out of the way of the trucks filled with donations that arrive daily in the parking lot.
Hugs, a shoulder to cry on -- yes, the stricken couple needed that, too.
Jones paused, groping for words. She wore dark black sunglasses but she seemed on the verge of tears."I've learned a lot," she said at last, "about resilience, faith and hope. About being able to cry and breathe …"
"It has been a great experience."
Reach Editorial Editor Ben Windham at (205) 722-0193 or by e-mail at ben.windham@tuscaloosanews.com. For information on volunteer work and relief center needs, reach Pete and Faye Jones in Waveland, Miss., at (228) 861-3013.