Wednesday, December 22, 2004
Sunday, December 19, 2004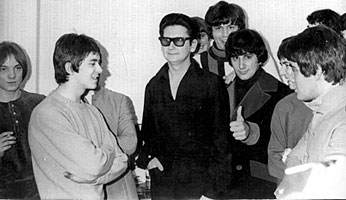 Hey everybody,
Deannie
here. I am the one directly behind
Roy
. The
one you
cannot see very well.
CLASSIC IV (1968) YOST, EATON,
KIM VENABLE
, BURRELL,
DEAN DAUGHTRY
http://crystalhorizon.com/Classics_IV/images/group1.jpg
MO' INFO FROM
JUSTO
!!!!
Barely seen to the right are
Ronnie Lane
and either
Paul or Barry Ryan
(They were twins) and had a hit record in England at the time written by
Cat Stevens
called
Keep it Outta Sight.

At that time Cat Stevens was known more as a songwriter.
RODNEY
http://www.ronnie-lane.com/
http://www.geocities.com/fabgear6366/ryan.htm
Paul Ryan - vocals (born 24th October 1948, Leeds, died, 29th November 1992)
Barry Ryan - vocals (born 24th October 1948, Leeds)
The Ryan brothers were identical twins, the sons of a popular singer of the Fifties, Marion Ryan.
Signed by Decca, the brothers racked up a number of minor hits between 1965 and '67 before redefining their roles in 1968. Paul began to concentrate on writing and producing, and Barry embarked on a solo career which reached its high point when he took Paul's "Eloise" to #2 late in '68.
Singles
Nov '65
Don't Bring Me Your Heartaches/To Remind You Of My Love
Decca F 12260
UK#13
Feb '66
Have Pity On The Boy/There You Go
Decca F 12319
UK#18
May '66
I Love Her/Gotta Go Out To Work
Decca F 12391
UK#17
Jul '66
I Love How You Love Me/Baby I'm Sorry
Decca F 12445
UK#21
Sep '66
Have You Ever Loved Somebody/I'll Tell You Later
Decca F 12494
UK#49
Dec '66
Missy Missy/Rainbow Weather
Decca F 12520
UK#43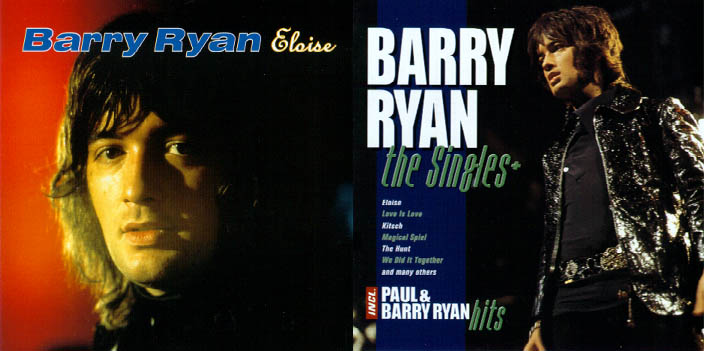 http://www.alexgitlin.com/
posted by robertoreg at 11:02 AM
About Me
Name: robertoreg
Location: Northport, Alabama
I will be happy to answer any questions you might have about me. My email address is robertoreg@gmail.com
Previous Posts
Archives