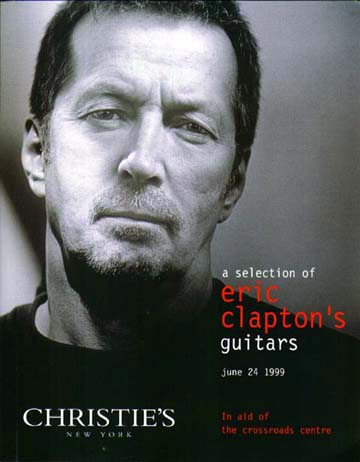 HEY YA'LL:
Circlewood's
own
Johnny Townsend
sent a
SUPAH
Clapton
story so my wish wuz granted.
best,
ka$h

Johnny Townsend

Robert,
I had just turned
21
and had been in Los Angeles about 8 months with a
group
named
Heart
(not the one with the Canadian chicks in it) consisting of
4
members of the
Rockin' Gibraltars
from
Montgomery
and me. I got a call
one
night from this promotion man at
Warner Brothers
, who had taking a
liking to
us and he said for me to get ready he was coming by to pick me up. He
didn't
say where we were going, just to be ready. No one else was around at
the
time, so I got dressed and went out on a spontaneous adventure.
We were down the freeway when he decided to let me know where we were
headed. As it turns out, we were going to
the Forum in Inglewood to see
the
final appearance of

Cream
. Being a "wet behind the ears" kid from
Alabama
in
those days, I was completely hypnotized the whole evening, standing
just
off stage by the monitor console watching the concert. After the show,
we
went backstage where I was introduced to
Clapton
,
Jack Bruce
,
Ginger
Baker

and a host of others.
Shortly thereafter, I found myself cruising up
Benedict Canyon in the
Hollywood Hills
headed for some other destination unknown to me.
The house we wound up at was then owned by some rock n roll groupie who
just
happened to be the VP of some steel company. He rented it out to rock
luminaries of the time when they were touring in the area. The current
resident was a left handed guitar phenom named
Jimi
. As we passed
through
the gate, my friend Russ pointed out a number of names written on the
large stone wall that lined the driveway. Apparently the owner of the
house
had many of his guests sign that wall. Among the signatures I could read
were
John Lennon
,
Paul McCartney
,
Jimi
,
Janis
.... and on and on. When we
got to
the front door, we were met by
Ginger Baker
riding a
Harley
through the
living room, and it got better from there. There were instruments being
set
up in the vacuous living room while lots of folks were gathered around
the
pool on the patio. I found myself some liquid refreshment and victuals
and
wandered around the house on my personal grand tour. I hung out in the
billiard room shooting 8 ball with a skinny English guy who I could
barely understand. It wasn't until much later, I learned his name was
Jeff
Beck
. We drifted back upstairs when we heard music playing and got
there
just in time to see
Buddy Miles
and
Eric
plugging in and warming up.
Jeff
wandered over and picked up a
black strat
and it all started to come
together in my mind just who this cat was. I had told him while we were
shooting pool that I did a little singing, so he encouraged me to
grab a
microphone.
Over the course of the next hour, I was priviledged to sit
in
and sing with 3 of the all time great rock n roll guitar players
,
Eric
Clapton,
Jeff Beck
and of course this left handed black kid named
Jimi

wandered out of his bedroom to show them a few licks they missed.
I got
off
so good, no one could talk to me for a week.
I
got some great
compliments
from everybody. I sang
Higher and Higher
with
Buddy Miles
, and got to
sing
Stormy Monday
,
Crossroads
and
Rollin' and Tumblin
all by my self with my
"back up band". Over the course of the evening,
Eric
and I sat and
talked,
mostly about music and being away from home. I remember him asking
about
Muscle Shoals
and his intention of doing some recording there. As
things
wound down about daybreak, I couldn't find my friend that I came with
so I
called a cab and went back to the place where my band was staying and
slept
the sleep of the innocent all day and most of that night. I never saw
any of
those guys again but that night always comes fresh in my memory every
time
one of their names comes up. I realize it's not altogether an
Eric
Clapton

story, but it's the one I have to tell.
Getting to play with those guys
had
to be

THE

highlight of my young musical career
.
Mo Later,
Johnny Townsend
http://www.limestonerecords.com/
http://www.bbc.co.uk/arts/multimedia/sixties/index_item_20.shtml
Robert,
Just wanted to make one correction to my previous story about
Clapton
et al
story..
I did see
Jimi Hendrix
again after that night. Apparently, the
combination
of my performance that night at the party plus my friend, the promotion
man
at
Warner Bros.,
got us hooked up with some tour dates with
Jimi
a few
months after. We did a half dozen dates with
Jimi
,
Mitch
and
Noel
in
California
.
That experience had to rate right up there with the night
of
"The Party".

Mo Later,
Johnny Townsend

http://www.johntown.com/home.html