Wednesday, November 24, 2004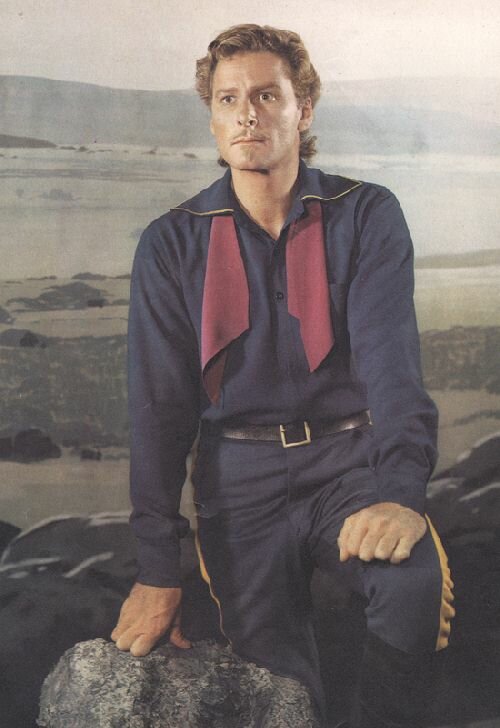 Big Bob:
An excellent example of autobiography is Errol Flynn's
MY WICKED WICKED WAYS
http://www.errolflynn.net/Library/l-mwww.htm
best,
robert
Monday, November 22, 2004
Attitudes
Jacksonville new-wave band, signed to Macon-based Capricorn Records by A&R man Robert Nix (see Nix, Robert) in 1982. The group had the misfortune of signing just as the label was being liquidated by creditors, and its album fell between the cracks. Guitarist Frank Phillips later joined punk godfathers Stevie Ray Stiletto. See also Stiletto, Stevie.
Carr, Pete
Renowned guitarist from Daytona Beach, member of Duane and Gregg Allman's group, the Hourglass, on Liberty Records. Carr later replaced Duane Allman as session player at Muscle Shoals Sound when Allman left to form the Allman Brothers Band. He's appeared on albums by Joan Baez, Bobby Blue Bland, Paul Simon, Traffic, Joe Cocker, Willie Nelson, and too many more to list. Also recorded for Big Tree Records with duo LeBlanc & Carr.
Classics IV
Jacksonville pop group, signed to management and publishing deal by Atlanta impresario Bill Lowery in 1967; had two early singles on Capitol, both of which failed to chart. The group later signed to Liberty, where it scored several hits in the mid-1960s, including "Spooky" (No. 2, 1967), "Stormy" and "Traces." The early lineup — there were many later incarnations — included vocalist and original drummer Dennis Yost, bassist Walter Eaton and future Atlanta Rhythm Section founder J.R. Cobb. Future ARS co-founder Robert Nix served as the group's session drummer in Atlanta. See also Cobb, J.R.; Yost, Dennis; Nix, Robert.
Coolidge, Rita
Daughter of a Jacksonville minister; attended Jackson High. Moved to Memphis, where she recorded for the Stax-affliliated Pepper label. Gained prominence as a back-up singer with Delaney & Bonnie, Leon Russell and Joe Cocker. Later had a top-10 single, "Higher and Higher," on A&M, which was produced and arranged by her sister Priscilla's husband, Booker T. Jones.
Goldsboro, Bobby
Originally from Marianna, Fla., while a teenager, Goldsboro's family relocated to nearby Dothan, Ala., where he hooked up with a crew of musicians that became Roy Orbison's backup band (The Candymen, which later metamorphosed into the Atlanta Rhythm Section). After signing with United Artists as a solo act in 1964, Goldsboro had a small string of hits; he is perhaps best known for his treacly tear-jerker, "Honey," which became a No. 1 single. He later had his own TV variety show and signed with Epic in 1977. After doing the music for Burt Reynolds' TV series Evening Shade, Goldsboro found a career in television. He currently writes, produces and directs his own children's series, Swamp Critters of Lost Lagoon.
Nightcrawlers
Teen-pop legends from Daytona Beach. Led by Sylvan Wells, this group had a top-ten hit in 1967 with the garage-rock classic "Little Black Egg" on Kapp (a div. of Decca/MCA). Part of a close-knit Daytona teen scene that would also spawn the Allman Joys. Wells still lives in Daytona, where he is a practicing attorney.
Nix, Robert
Drummer from Jacksonville's Murray Hill district. While working with an early version of Classics IV, Nix was spotted by Roy Orbison in a Cassatt Avenue nightclub in 1965. He was invited to join Orbison's backing band, The Candymen, and even played on Orbison's monster hit, "Oh, Pretty Woman." Nix later became a prominent Atlanta-based session musician (he played on many of the Classics IV's hits) and a founding member of the Atlanta Rhythm Section. Later, he became head of A&R for Capricorn Records, and signed Jacksonville punkers the Attitudes, just as the label was folding in 1987. Nix lives in West Memphis, Ark. See also Classics IV; Cobb, James; Attitudes
Sunday, November 21, 2004
http://rumseyauctions.com/
[Mississippi Terr.] Natchez, March 7th (1804), manuscript postmark on folded letter to Washington, Pa., manuscript "25" rate at right, letter datelined "Bayou Sarah, Feby 28th 1804" (Spanish West Florida) from David Bradford, a prominent leader of the Pennsylvania Whiskey Rebellion of 1794, to David Redick who was a prominent statesman and active in the rebellion against the whiskey tax, Very Fine.
Estimate $500-750.
The 1794 rebellion was subdued by forces sent by President George Washington with Bradford escaping to Spanish West Florida..
[Mississippi Terr.] F. Adams, Nov 18, straight line postmark on 1805 folded letter to Washington, Pa., manuscript "25" rate, letter datelined "Bayou Sarah, Nov 3rd 1805" (Spanish West Florida) from David Bradford, a prominent leader of the Pennsylvania Whiskey Rebellion of 1794, to prominent statesman David Redick, letter refers to traveller going through Kentucky, Very Fine.
Estimate $750-1,000.
[Mississippi Terr.] F * Adams * Dec 8, straight line postmark on 1808 folded letter to Natchez, M.T., manuscript "10" rate smudged and re-rated "20", letter datelined "Cantonment Columbian Spring, 7th December 1808", cover with cover tear at top, F.-V.F.
Estimate $300-400.